Sowing a Regenerative System,
Growing a Resilient Appalachia.
We are passionate about restoring and protecting the farming communities, natural resources, and agricultural heritage of the Appalachian region.
Accelerating Appalachia builds resilient and regenerative systems to strengthen agricultural businesses, communities, and economies.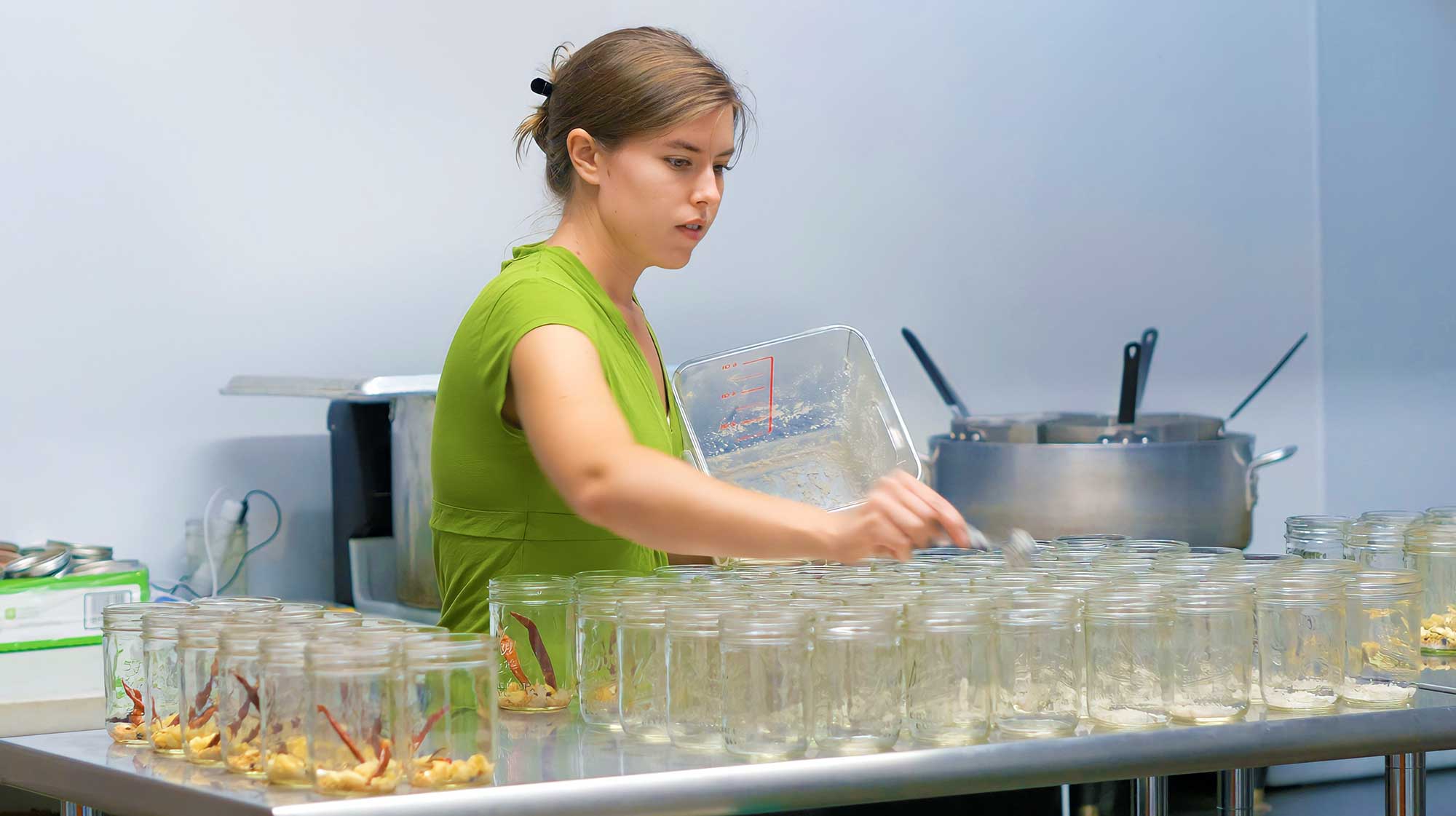 Our History: We Are Closing Agriculture's Equity Gap
Accelerating Appalachia was founded to help small, nature-based businesses access resources and expand opportunities in the growing market for climate-smart, regenerative commodities. Small businesses often lack access to resources available to larger businesses. Accelerating Appalachia was created to close that gap.
In 2013, Accelerating Appalachia developed the world's first accelerator program focused on regenerative agriculture. The accelerator helped seed-stage businesses and producers of food, fibers and forest products by providing training in regenerative agriculture and connections with investors and peer businesses.
The accelerator's launch was met with an overwhelming response. The first session received over 100 applications from around the world, with an inaugural session of eleven businesses. 10 years later, accelerator graduates have collectively leveraged over $20.2 million in investments.
We continue this mission with our Building Soil, Building Equity program that has a $12 million farmer fund to train and incentivize farmers and producers to adopt CSAF practices.
2023
Launched the Building Soil, Building Equity program, a ground-breaking initiative to incentivize farmers to adopt climate-smart, regenerative agriculture practices across eight states in Appalachia and the Southeast.
2020
In response to COVID-19 pandemic, restructured programming to provide consultations with individuals and farmers.
2018
Received first Patagonia Award, beginning an ongoing funding partnership with awards totaling over $100,000. Accepted a fellowship with Echoing Green, a global organization supporting innovative social impact leadership.
2017
Partnered with Lush Cosmetics, a global personal care brand, to connect the company with the Appalachian regional network of botanical growers.
2016
Partnered with Brown-Forman, one of the largest American companies in the spirits and wine business, to connect with accelerator participants at their headquarters in Louisville, KY.
2015
Partnered with Warren Wilson College in Swannanoa, NC to train and connect sustainable agriculture business students and entrepreneurs.
2014
Expanded network of farmers and agriculture businesses across Kentucky, North Carolina, South Carolina, Virginia, and Tennessee. Seed funding from impact investor, activist, philanthropist, Sallie Calhoun allowed Accelerating Appalachia to significantly increase impact across the region.
2014
Partnered with Walnut Grove Farms, Woodford Reserve, and RiverBend Malthouse to develop the first all-Kentucky-sourced distiller's malt. Accepted a fellowship to Common Future, a California-based organization supporting community-driven solutions to advance racial and economic equity.
2013
Accelerating Appalachia launched the world's first regenerative agriculture-based business accelerator and Central/Southern Appalachia's first social impact accelerator supported by a regenerative agriculture-focused investor network.
2012
With funding from the Appalachian Regional Commission, Founding Director SaraDay Evans formed Accelerating Appalachia to develop a business accelerator focused on regenerative agriculture.
Our Team: We are Accelerating Appalachia
Advisory Board: Our People
Are Our Strength
We bring in seasoned entrepreneurs, investors, and proven practitioners as mentors who advise our agriculture businesses.
Wendell Berry
Desiree Adaway
Founder and Principal The Adaway Group
Antoinette Carroll
Founder, President, CEO Creative Reaction Lab
Joe Schmidt
Entremanureship
Tom Lotrecchiano
Entremanureship
Andrea Armeni
Transform Finance
Darrell Glasgow
Social Mission Architects
Jane Hatley
Self-Help Credit Union
Josh Dorfman
Director of Entrepreneurship Venture Asheville
Soody Tronson
Soody Tronson Law Group
Jeffrey Schmitt
Interim Executive Director The Heart of the Healer Foundation
Catherine Covington
RSF Social Finance
Jim Roberts
Executive Director Center for Innovation and Entrepreneurship University of North Carolina Wilmington
Shaun Paul
Reinventure Capital
David McConville
President The Buckminster Fuller Institute
Pam Lewis
Appalachian EB5
Michael Whelchel
Co-Founder & Partner Watershed Capital
Richard Piggosi
Founder & Chairman Pegasus Capital
Ross Baird
Executive Director Village Capital
Rosa Lee Harden & Kevin Jones
Co-Founders SOCAP
Daniel Goldman
Managing Director Ignition Angels